Here is a complete list of Kindle supported formats and an idea of what they're for. What can a Kindle do with all this flexibility in file types? It allows you to view and use so many types of media from documents to movies to music.
The information on the formats supported are from Amazon and could change to include additional versions with new software or hardware updates in the future.
It is fair to say that the Amazon Kindle Fire HD (the newest line of Kindles) is not only the hottest selling tablet under $200, but it transformed the industry and is forcing Apple and others to rethink their high-priced strategies. With the features now available on a Kindle, there is only a small percentage of the population who would need to fork over hundreds more for an iGadget.
So lets look at all the formats that your Kindle will support.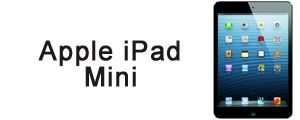 List Of Kindle Supported Formats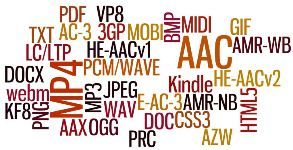 This list of Kindle supported formats is current as of writing, and it shows that the list of ways you can use a Kindle is quite simply amazing. Of course it supports all of the top audio and video formats, but this superstar tablet shows its muscle by supporting loads of document and even PDF formats.
This list is provided by Amazon: "Kindle (AZW), KF8, TXT, PDF, unprotected MOBI, PRC natively, Audible Enhanced format (AAX), DOC, DOCX, JPEG, GIF, PNG, BMP, Dolby Digital (AC-3), Dolby Digital Plus (E-AC-3), non-DRM AAC, MP3, MIDI, PCM/WAVE, OGG, WAV, MP4, AAC LC/LTP, HE-AACv1, HE-AACv2, AMR-NB, AMR-WB, HTML5, CSS3, 3GP, VP8(.webm)"
To help make sense of these, here's a run down on the purpose of each of these kindle formats.
Kindle proprietary AZW is a format used for reading e-books, and its virtually the same as Mobipocket (MOBI), which the Kindle also supports.
KF8 stands for Kindle Format 8, and this is for publishers who want to write and publish books and ebooks on Amazon. Its based loosely on the ePub format but includes enhancements such as including HTML5 and CSS3 support.
TXT is the basic Text reader used by virtually every device and platform.
PDF stands for Portable Document Format and it, too, is a universal format used to share documents across platforms and devices.
Unprotected MOBI is merely stating that the Kindle can read books and documents that were encoded using the MOBI format in unprotected or non-DRM form.
PRC stands for Product Representation Compact, and its a standard used to embed 3D objects into a pdf for file sharing. This is useful in engineering, for example, where 3D renderings are important but need to be included in pdf documents.
AAX is the format used by Audible.com and their audio book offerings. These can be in AA or AAX formats, with AAX being the high quality rendition.
DOC much like TXT mentioned earlier, is a universal document format used by virtually every single device and platform.
DOCX is an Office Open XML format used for spreadsheets and similar documents.
JPEG is the most common format for photographs and images and is merely a compression format that allows the user to set the level of compression to better control the amount of quality loss.
GIF stands for Graphics Interchange Format and is one of the oldest image formats in use. GIF images are compressed, but their quality is not able to match that potential of JPEG images due to GIF's using a maximum of 8 bits per pixel, for a color palette of only 256 colors.
PNG is an acronym for Portable Network Graphics and is yet another image compression format that was developed as a replacement for GIF, yet for day to day use GIF stills remains more common.
BMP stands for Bitmap, and is a bitmap image file. It is an older format still in use, primarily for simple images and icons.
AC-3 is a standard audio compression format developed by Dolby Digital.
E-AC-3 is the enhanced and newer standard. Both are Kindle supported formats.
Non-DRM AAC Advanced Audio Coding (AAC) is the standard format used to compress audio files, and this is increasingly surpassing MP3 in use and preference because it can achieve higher quality in comparable package sizes. Non-DRM simply means the file is not copy-protected. If you're familiar with iTunes then you know that when you download an audio file it's in AAC format, and protected by DRM (Digital Rights Management). The "Non-DRM AAC" format we're talking about here on the Kindle is just saying you cannot play iTunes audio files on this device.
MP3 is known by most people as the audio file format. It derived its name from the Moving Picture Experts Group (MPEG) which developed it, and is simply an audio compression format that is universally recognized and playable.
MIDI is an acronym for Musical Instrument Digital Interface, and simply describes a universal protocol used so that various devices can communicate and coordinate with one another without worry of formatting conflicts.
WAVE is the Waveform Audio File Format, or WAV, an older audio compression format developed by Microsoft and IBM to create a standard to store audio files on personal computers.
OGG is a file format not common to most consumers, and is used primarily for compressing multimedia files.
MP4 – Unlike OOG, MP4 is the more common multimedia file format you will come across. Its a modern compression format that can achieve high quality in smaller packages. Both audio and video files can use the MP4 form, and additional data such as Closed Captioning can be included in the file.
AAC LC/LTP We already discussed AAC above, and the LC/LTP version is simply to more specific variances, the Low-Complexity (LC) and Long Term Production (LTP), neither of which are particularly important for consumer to know about.
HE-AACv1 and HE-AACv2 are acronyms for High-Efficiency Advanced Audio Coding and are considered to be within the MPEG 4 profile… these were designed specifically to allow audio files to be compressed in such a way as to retain their quality while be used in streaming applications.
AMR-NB and AMR-WB are Adaptive Multi-Rate audio formats that are also used in streaming audio applications. These are really just extensions of the AAC LC mentioned earlier.
HTML5 is HyperText Markup Language revision 5. HTML is simply the markup language used to write web pages in a way that is standardized so that browsers can interpret and render them for users. HTML5 is the newest revision and supports all earlier versions of HTML.
CSS3 is an acronym for Cascading Style Sheets and is used to standardize the way documents (particularly web pages) are stylized.
3GP this is the standardized format for playing multimedia on 3G phones.
VP8 is a new video compression file format that isn't yet very common, though the Kindle is prepared to handle them when we begin to see this file type more often.
This is a comprehensive list of Kindle supported formats as of writing, if you know of any I missed contact me and I'll update the list.
Read this full review and find out what a kindle can do.